Mr. Sam Agyekum Ohene Danquah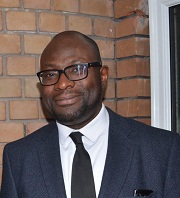 A committed Christian, a product of Mfantsipim School in Cape Coast and Middlesex University Business School. He holds a Joint BA (Hons) in Human Resources Management and Business Management.
He is currently employed with the United Kingdom Civil Service (since 2001) in a variety of roles – serving closely under two UK Prime Ministers and a Coalition Government. He is a member of the Christians in Government UK (CIG UK) and sits on the Advisory Board and Steering Group. Sam is a Deacon of Hutton Free Church, Brentwood, Essex.
He is keen to be a part of Christ-centred processes and events that encourage the transforming Power of God's Word.
---
Ms. Esther Amba Numaba Cobbah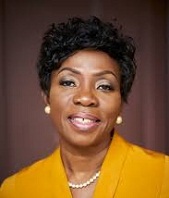 Ms. Esther Amba Numaba Cobbah is the Chief Executive Officer and Lead Communication Strategist of Strategic Communications Africa (STRATCOM), a communication and reputation management agency in Ghana which has been in existence for over 25 years and has served over 150 local and international clients.
Madam Esther Cobbah has over 30 years of experience in the communication field and as such has a keen understanding of the value of effective communication processes for national development. She also has a track record of providing effective communication strategies to promote innovation and enhance public awareness.
Esther has worked as a communication specialist in a number of organizations, including the Ghana National Petroleum Corporation (GNPC), West African Gas Pipeline (WAGP) Project consortium and the Ghana Industrial Holding Corporation (GIHOC). She was one of the pioneers of GNPC, and established the Public Affairs department of the corporation. In this capacity, she keenly supported the promotion and marketing of Ghana's hydrocarbon potential locally and internationally. She also developed and implemented a program of systematic public education on the petroleum industry in Ghana as well as a multidisciplinary program for disseminating countrywide the use of Liquefied Petroleum Gas (LPG) instead of wood fuel for domestic cooking.
Esther is a graduate of the University of Ghana, as well as Cornell University and an International Rotary Scholar. She is also an active member of a number of professional bodies such as the International Communication Association (ICA), and the International Public Relations Association (IPRA). She is a qualified Gestalt Organization Development Professional and has several publications to her credit. Esther has also established the Centre for Development and Intercultural Communication (CEDIC), an NGO that seeks to promote and facilitate development through communication.