FIRST BOARD MEMBERS
• Dr. Dorsina Sakyi – Medical Officer
• Rev. Dickson Sarpong – Minister of Religion
• Mary Ohene-Adu – Public Relations Practitioner
• K. Dwamena-Aboagye – Public Administrator
• Sylvia Coch Akoto – Manager, FEDEX USA
• Amarkai Amartefio – Legal Practitioner
• Jude Arthur – MD, First Atlantic Bank
• Carlos Sakyi – CEO, Galaxee Ltd.
• Olivia Opong- Fosu – Educationist
SECOND BOARD MEMBERS
• Dr. Dorsina Sakyi – Medical Officer
• Rev. Dickson Sarpong – Minister of Religion
• Dr. Akosua Darkwah – Senior Research Fellow, University of Ghana
• Mr. Carlos Sakyi – CEO, Galaxee Ltd.
• Mrs. Gifty Anim-Botwe – Commissioner of Police
THIRD BOARD MEMBERS
• Mrs. Jane Christie Donkor – Rtd. Commissioner of Police
• Dr. Ama Edwin – Medical Practitioner and Clinical Psychologist
• Rev. Ralph Langdon – Minister of Religion
• Dr. James Clayman – Medical Practitioner
• Mrs. Dinah Otto Mankwa – Chartered Accountant
CURRENT BOARD MEMBERS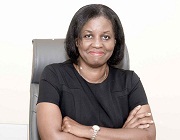 Christine Dowuona-Hammond (Board Chair)
Christine Dowuona-Hammond is a Senior Lecturer at the University of Ghana, School of Law. She holds an LL.B degree from the University of Ghana and the LL.M degree from the University of Michigan, U.S.A. Christine Dowuona-Hammond practised law with the corporate law firm, Vidal L. Buckle & Co. from 1991 to 1998. She has since been involved in legal consultancy, specializing in Law and Development, Corporate Law; Contract Law and Negotiation and Property Law. As a Legal Consultant, She was a member of the Research Team on the Family and Development Project, then based at the University of Ghana and a member of a team of lawyers and social scientists, which worked on the research project: Women and Law in West Africa, at the Faculty of Law, University of Ghana. She has been a Visiting Researcher and Lecturer in Universities in the Netherlands, the United Kingdom and the U.S.
Mrs. Theresa Wiafe-Asante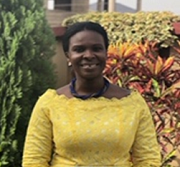 Mrs. Theresa Wiafe-Asante is a hardworking woman who had her first degree in Human Resource Management at the Central University.She has worked with Ghana Post for 26 years. She loves counseling so she professionally got enrolled in a counseling course at Fruitful Ministries Counselling.
Emmanuel Osei Bediako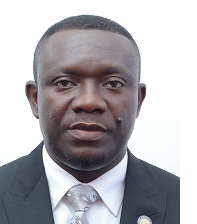 Emmanuel Osei Bediako was born on the 30th April, 1977 to the late Edward Osei Bediako and Madam Gladys Amoah, in Accra. He holds an Advance Certificate in Accountancy from the Takoradi Technical University. He holds an Intermediate Professional Certification in Accountancy ACCA from the University of Professional Studies, former IPS, Legon. Furthermore, He holds a Post Graduate Certificate in Designing of Social Protection Cash Transfer Programme from the Maastricht University and a Post Graduate Diploma in Management Studies ABE (UK) from The Concord Business College. He is a Certified Project Finance Specialist from The Institute of Public Private Partnership, IP3 Washington DC USA.
Andrews Nii Foli Tetteh, LLB, BL, Mediator,

Andrews Nii Foli Tetteh, LLB, BL, Mediator, Notary public is an experienced lawyer with general counsel, litigation, and risk management background. Experienced legal advisor to senior management regarding strategic initiatives, corporate compliance and risk/litigation issues. Practice areas include: corporate, legal defense, contract analysis, employment law, legal documents drafting, peer review, administrative and regulatory matters.
Dr Araba Hannah Sefah-Dedeh
Dr. Araba Hannah Sefah-Dedeh is a clinical psychologist. She attained her first degree from the University of Ghana and her doctorate in the Washington University in 1979. She doubled work at the University of Ghana School of Medicine and Dentistry as a Senior lecturer and a lecturer at the Department of Psychology.