MRS SUZIE DEBRAH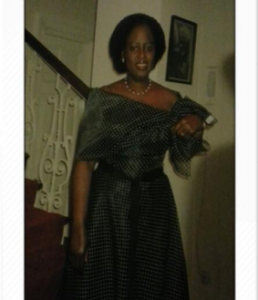 Mrs Suzie Debrah Qualifies as a social worker at Teesside University in 1994 in the UK. Thereafter worked in the children and families team as the only black social worker in the Teesside area. The role was mainly working with needy families to improve their quality of life. Part of the role was also protecting children from abuse.
In 2001 she moved into the newly created Multi-Agency Domestic Violence Team. The team worked alongside the police, health, education, women's aid and NSPCC (National Service for the Prevention of Cruelty to Children). The role involved working with families experiencing violence to bring about changes in the relationships.
She trained as a counsellor in Solution Focused and Response Based Therapy. With this qualification, her focus shifted to offering therapeutic sessions for women and running groups to empower women. In 2010 she graduated from Keele University with a Masters Degree in Ethics of Social Welfare.
---
PHEBEMARY MAKAFUI ADODO-SAMANI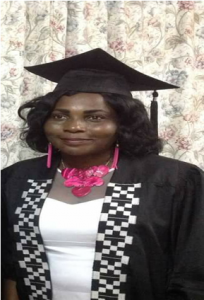 The Versatile Phebemary Makafui Adodo-Samani wears many hats by the Grace of God. A Pastor by calling, she is currently the resident Pastor of THE MEGA CHURCH, EBENEZER DOWN where she has been pastoring for the past 12years.
An Ace Fashion Designer, She studied HND Fashion Design and Modelling at the Accra Technical University. A Sociologist and a Human Resource Person; she had her first and second degrees at the University of Ghana, Legon. For her first degree, she studied Sociology and Management- Human resource option. For the second, she studied Sociology- Deviance and Sociology of Industry.
She also has a certificate in Investigative and Forensic Psychology from the University of Professional Studies, Accra and currently a PhD candidate with the Institute of Gender Studies, University of South Africa. Her passion first and foremost is to win souls for Christ. Her heart bleeds at child sexual abuse and Gender-based violence.
---
Mr Adolf Awuku-Bekoe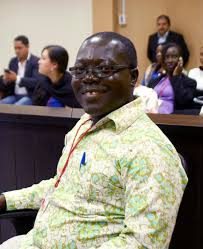 Adolf Awuku Bekoe works as a gender and vulnerability Specialist. He is the Supervising Clinical Psychologist at The Ark Foundation. He is the National Coordinator of the Coalition on Domestic Violence Coalition. Adolf is a lecturer of Psychology at the Methodist University. He recently completed his Phd studies at the Centre for Migration Studies, University of Ghana
He is a training consultant to the Domestic Violence and Victim Support Unit (DOVVSU) of the Ghana Police Service, he is also the National Coordinator, Coalition on Domestic Violence and a Trainer & Psychologist at The Ark Foundation, Ghana. 
He is currently a PhD candidate in Migration Studies at the University of Ghana. He holds a Diploma in Transitional Justice from the International Centre for Transitional Justice (ICTJ) and Justice for Reconciliation (IJR), Cape Town, South Africa.