ANGELA DWAMENA-ABOAGYE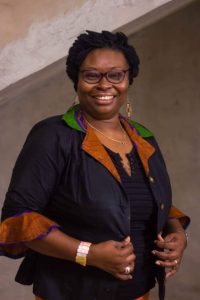 Angela Dwamena-Aboagye is a Christian lawyer and the Executive Director of The Ark Foundation, Ghana, an NGO in Ghana, West Africa, which established the first shelter for battered women in Ghana in 1999 and offers advocacy and psycho-social support to women and children.
Angela holds a Bachelor-of-Laws (LL.B) degree from the University of Ghana, and was called to the Ghana Bar as a Barrister and Solicitor in 1989. She also received a Masters-in-Law (LL.M) degree from the Georgetown University Law Centre, Washington D.C, USA in 1995, a Master-of-Arts (M.A) degree in Theology in 2006 and a Master of Theology (MTh) in 2013 and a PhD in Theology from the Akrofi-Christaller Institute for Theology, Mission and Culture, Akropong, In 2018.
She has won a number of national awards for her work in promoting women's empowerment and child protection, including being an awardee of the Millennium Excellence Awards in 2010, the Martin Luther King Jnr. award for Social Justice in 2009 and the Girls' Inspirer Award in 2016. Her strong interests are young women's leadership development, working with survivors of domestic violence, women's mental health advocacy, and Christian Discipleship and Mentoring.
Angela is a Licensed Minister with the International Central Gospel Church. She is married to Kwame, who works with the UN. They are blessed with three girls and a boy, all grown up.
---
NAANA FRIMPONG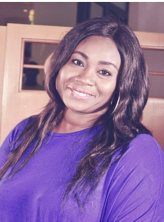 Naana Frimpong is a Gospel musician whose vision is to bring souls to Christ through spiritual music.
She is a General Manager of a Shipping Company: Transcontinental Ventures.
Naana holds a Bachelor of Science degree in Human Resource Management and a Master of Research degree in Management both from Ghana Institute of Management and Public Administration (GIMPA).
Naana is married with three children.
---
REX ALEX DELANYO
Rex Alex Delanyo has served as The Ark's financial and Administrative officer since 2006. In this role, he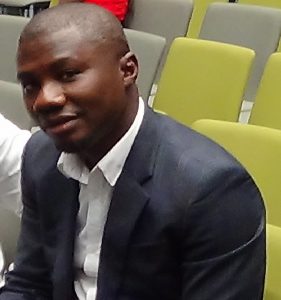 provides financial and Administrative leadership for The Ark Foundation, Ghana, including direct management and oversight of the finance unit. He directs the preparation and management of the organization's $800,000 annual operating budget and the alignment of its resources. Rex also serves and coordinates the Management decision-making unit of The Ark to provide financial leadership for the key organizational initiatives and programs. He represented the organization on some committees such as the Centre for Democratic Development (CDD) Project Accountability Committee on National elections in 2016, the Working Committee on the review of the Social Protection Bill 2018. He also serves as a member of the steering committee of Coady International Institute Alumni of Ghana. He graduated from Ghana Institute of Management and Public Administration with a bachelor's degree in Finance in 2011. He has a diploma in Development and Leadership from the Coady International Institute, St. Francis Xavier University, Canada in 2013,  Diploma in International Human Rights from Equitas, John Abbotts College, Canada in 2015. He also has Diploma in Business Accounting from the Takoradi Technical University in 2001. In his working profession, he considers himself as a Human Rights Advocate, A development Leader, a financial expert, Trainer and a facilitator. He has the passion to work towards assisting the vulnerable and the excluded in our society to seek justice through the biblical principles of LOVE, MERCY AND JUSTICE. Micah 3 vs 8
---
ANNABELLE PWALIA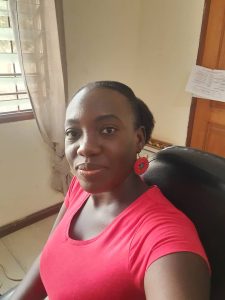 Annabelle Pwalia Is a women's right activist, a field research consultant.
She is currently the Crisis Centre Manager at The Ark Foundation, Ghana.
She holds a Bachelor of Arts Degree in Geography & Resource Development and French from the University of Ghana and a Master of Arts Degree in International Affairs also from the University of Ghana. In addition, she holds a Diploma in French as a foreign language and literature from the University of Abomey Calavi in Benin.
Annabelle's interests are in the field of social science research, international politics, women's rights as well as community development and social inclusion.
She has a passion to work towards empowering children particularly girls to be change makers. She loves to read books on gender, politics and swimming during her spare time.
---
AWURABENA JONES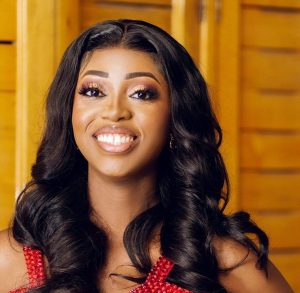 Awurabena Jones graduated from the University of Ghana with a Bachelor's Degree in Political Science and Sociology. She is currently the Program Officer at The Ark Foundation Ghana She is passionate about the subject on justice, the rights of women and children, and breaking prejudice about the role of females in society.
---
ESTHER ENNIN
Esther Ennin is a manager with a Social Work background. She is very creative and enjoys cooking, singing, listening to music, watching  interesting movies, and loves to visit new places to meet new people.  She is very sociable, and hardworking, and loves to work with vulnerable people. She is very serviceable and makes all the people around her happy. She is a student at Central University Currently pursuing a Bachelor of Arts degree in Social Work.
---
JOSEPHINE DARKO
Josephine Darko is a Social Worker and works with The Ark Foundation, Ghana. She holds a Diploma in Social Work from The School of Social Work, Osu. She is passionate about her work and loves to travel to different places to learn more about other tribes. She loves listening to music and watching movies. Josephine believes one can achieve more when he/she puts in more effort.