JOSHUA PWALIA

Joshua Pwalia is a graduate of the University of Ghana. He has a Bachelor of Arts degree in Economics and Statistics.
He is a peace-loving person and enjoys working in a team. He is currently a volunteer at the Ark Foundation Where he manages their social media platforms, assists the Finance and Administrative Coordinator, and is working on social media fundraising for the organization.
He is also part of the School Sensitization team. He likes music and football and swimming.
---
ZOE ISAAC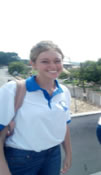 Zoe Isaac is a student at Arizona State University pursuing a degree in Political Science, as well as a minor in Justice Studies and a certificate in Religion and Conflict.
She works as an advisor and facilitator for the school, helping run the Sexual Violence Leadership Prevention Program.
She is so grateful for her experience at The Ark Foundation and will forever be a partner and ally of The Ark.
---
ABIGAIL OWUSU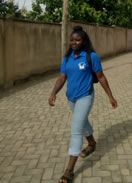 Abigail Owusu undertook her A' Level education at WOODHOUSE COLLEGE / A' LEVEL in the United Kingdom and completed with certificates in Geography, Sociology, Psychology, and Politics.
She is currently pursuing a Bachelor of Arts degree in Geography at the department of Geography and Resource Development at the University of Ghana, Legon.
She is a strong believer in the rights of a woman, particularly women in the corporate world. She believes that no one should be left behind in the development process and every child has a right to a very high standard of education.
Her work here involved assisting during presentations held at various secondary schools under the organization's school sensitization program on CHILD ABUSE.
Writing reports on each and every activity is also required at The Ark.
---
ABENA DARKOA OPARE-DJAN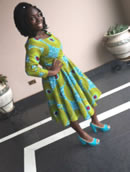 Abena Darkoa Opare-Djan is a young Ghanaian native who hails from Aburi in the Eastern Region of Ghana. Abena was born in Kumasi in the Ashanti Region her family later on moved to Accra where she has had most of her life at.
She started her primary and junior high school education at Rising Sun Montessori school from 2004 to 2013 the school is located at Dome in Accra she further moved on to Aburi Girls' Senior High School where she had her senior high school education and graduated in the year 2016, after completion from senior high school in the year 2016 she gained admission to The University of Ghana, Legon where she is currently reading a Bachelors of Arts in Social Work and Sociology of which she would be honored with a Bachelors of Arts Degree in Social Work at the end of her studies at the university.
Abena has also along the line worked with some organizations including Kraban Support Foundation at Dome, Accra where she worked as an intern and she is currently working at The Ark Foundation Ghana where she is currently working as a volunteer.
Abena is a passionate and hardworking young lady who believes in the vision of creating a society where women would be given equal chances to speak for themselves and stand out boldly in everything they do without being intimidated by others.
---
Elsie Awonlie Adochim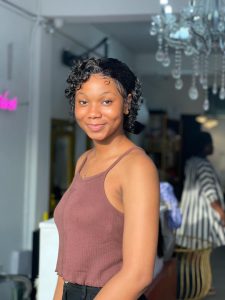 Elsie Awonlie Adochim is a level 400 social work student from the University of Legon.  She is hard working Lady and dedicated to her duties, she is currently interning at the ARK Foundation and is always ready to learn more and discover new things.
---
Juliette Adjo Akaye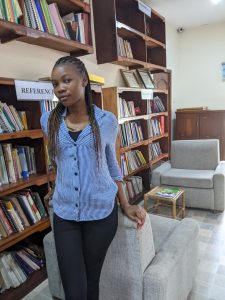 Juliette Adjo Akaye is a level 400 student from the University of Ghana, Bachelor of Arts in social work with francophone background. She is very passionate, and kind and has little knowledge about handling vulnerable individuals in society. She is interned at the Ark foundation Ghana between October and November 2022. Her expectation was to gain experience, learn and work together with them as a team.
---
Abigail Astarte Barnes Appiah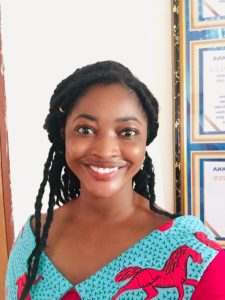 Abigail Appiah is a social media officer at the Ark Foundation. She has a degree in Public Relations and Advertising from the University of Cape Coast in 2022. She is passionate about women inclusion in government, and the social issues that hinder education of children particularly in rural areas.